week notes 7/26/2020
Hello friends!
Coming at you again after another long weekend, courtesy of a vacation day used on Friday 7/24.
Myself, the boyfriend, and a few friends went backpacking from Third Beach to Toleak Point on the coast this weekend and had a blast. I did this same trip last year with a similar group of friends and had the best time. We've been wanting to go back, but Third Beach has been closed most of the year due to coronavirus precautions. When it finally opened back up, I grabbed backpacking permits right away!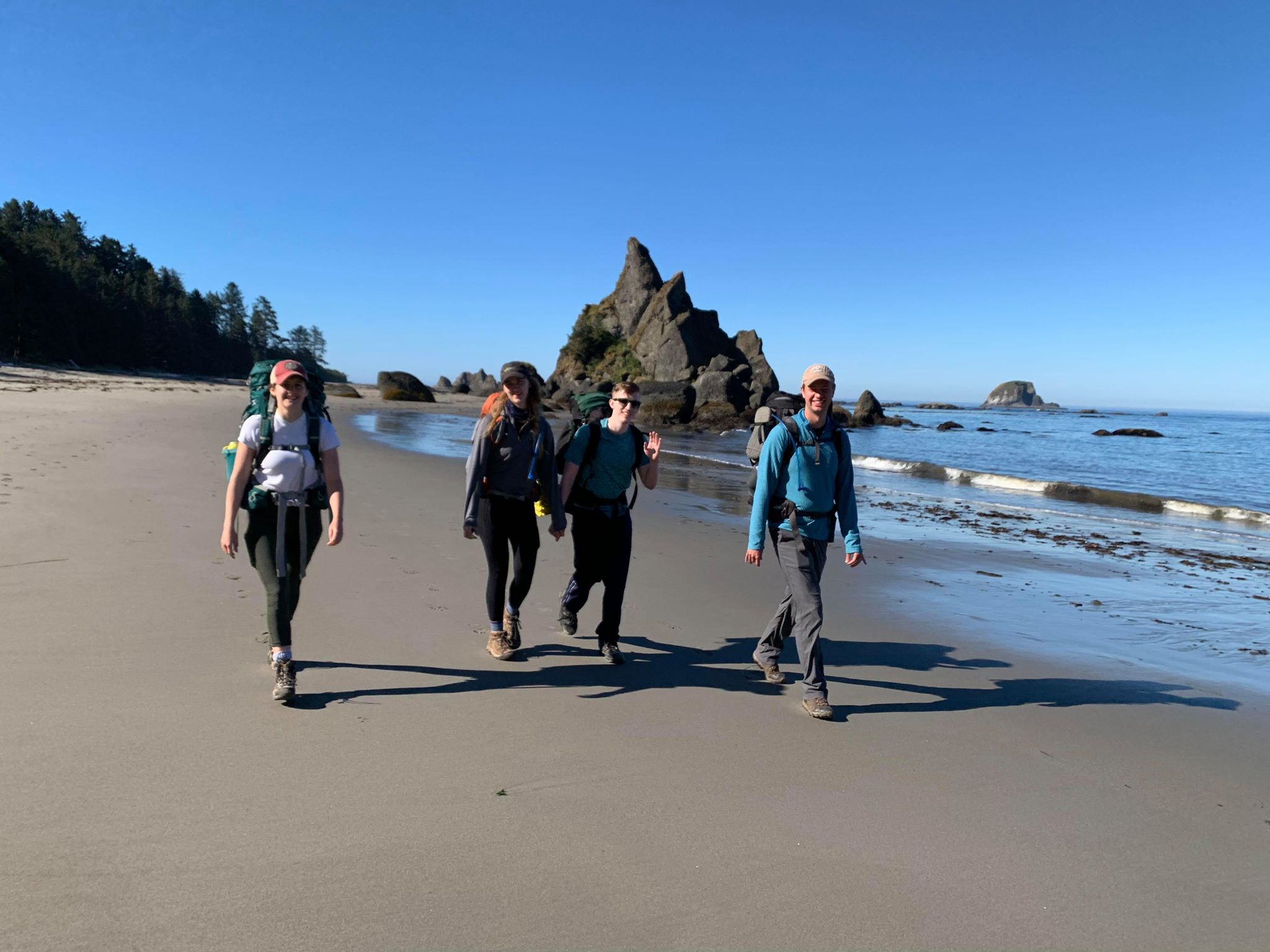 One of my friends took an amazing photo of the milky way from the beach (while I went to sleep 😅)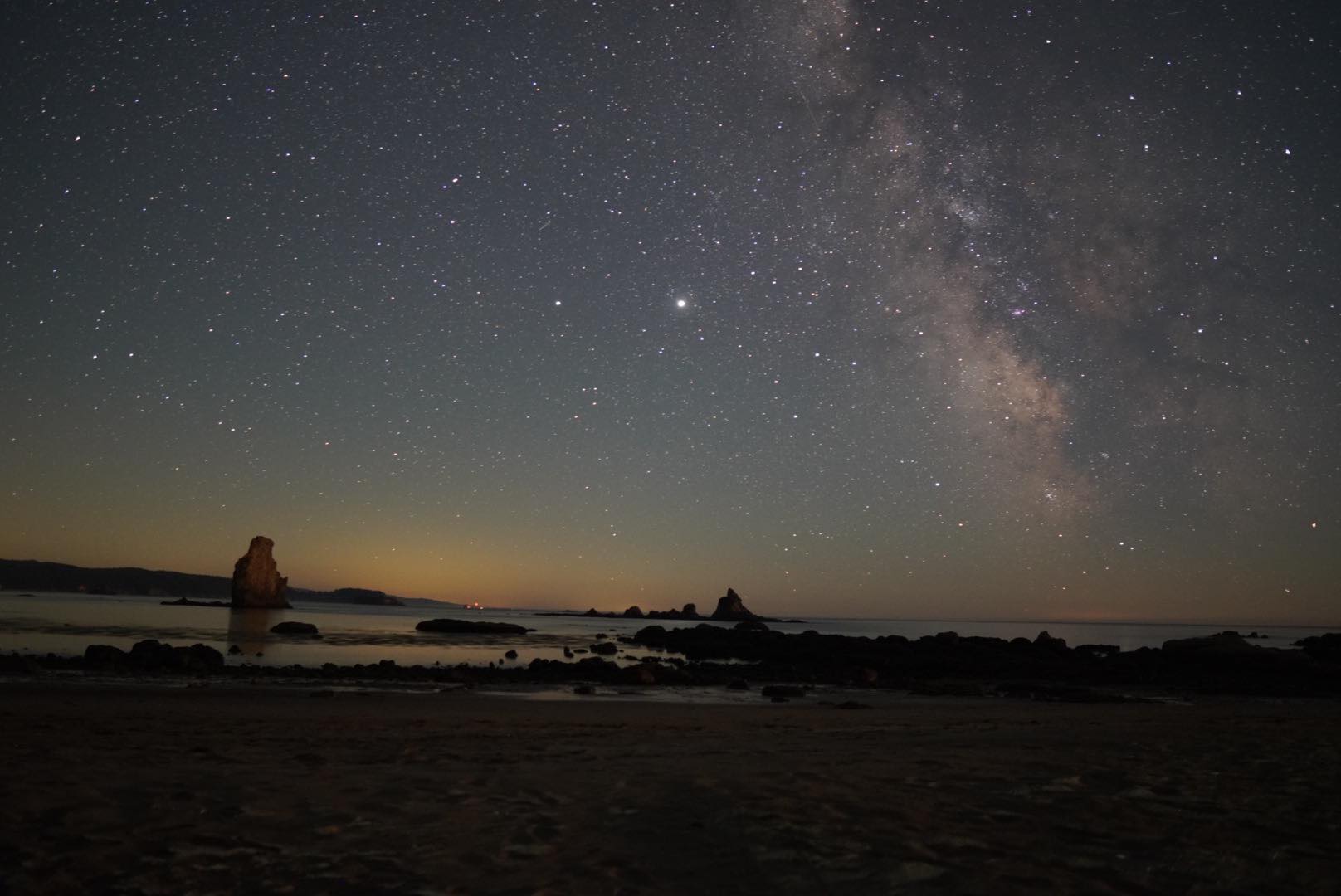 Overall it was an amazing trip and I'm sure I'll go back again soon!
In other news, I've gotten back into (bullet-ish) journaling. It's mostly normal journaling, in a fancy dotted notebook, with some inspiration from Bullet Journaling, like keeping it short in your daily and expanding in a different section later, and keeping a table of contents. I'm not that artsy, but here's an example of a monthly layout for me: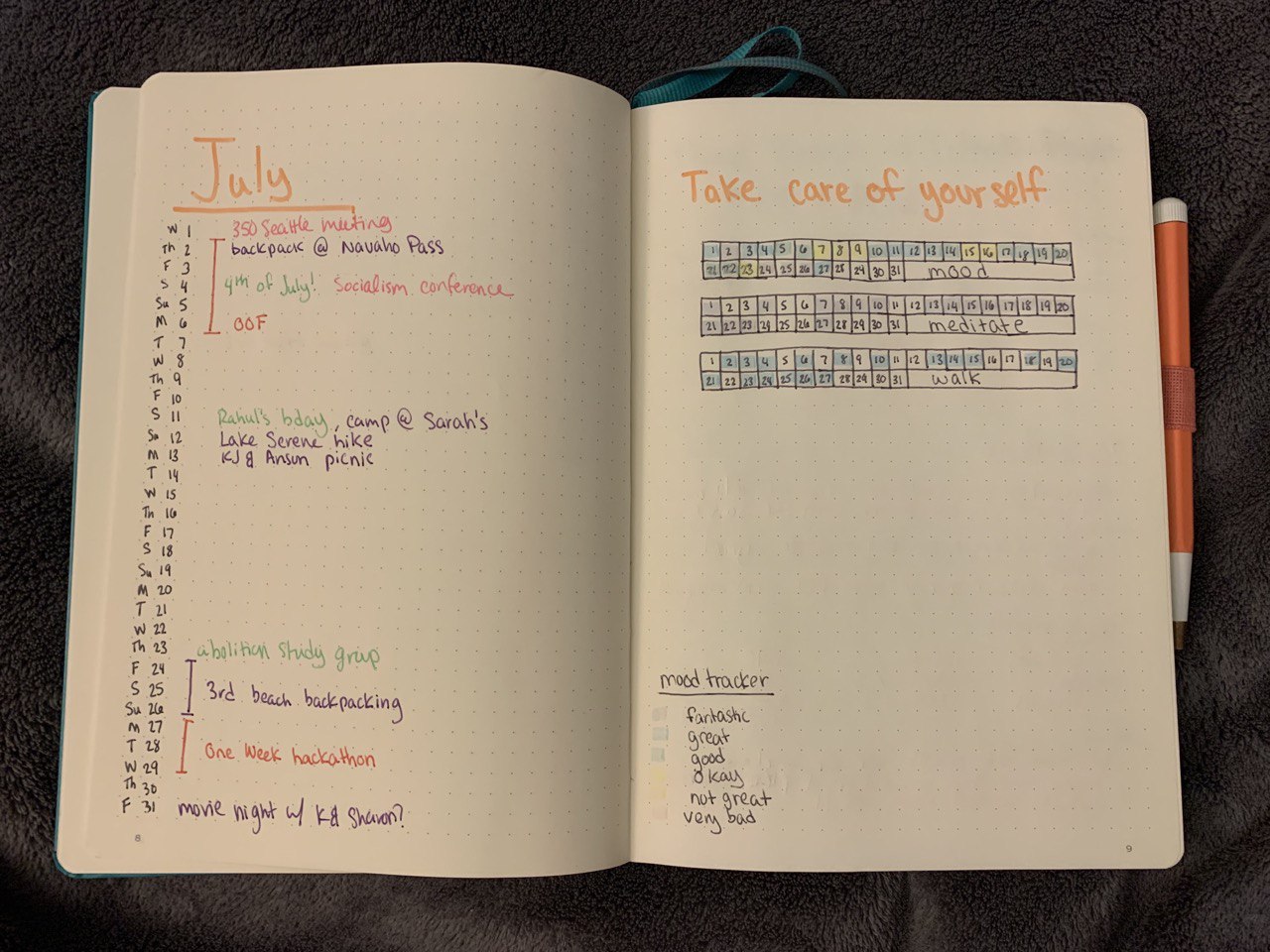 Knitting
After the wild success of my last Slouchy Hanging Basket, I decided to make another!
I'm not too far into it yet, but the idea is to use up a bunch of stash yarn I've probably had for a decade (yikes) and don't want to use for a garment.
I'm still putting off making my Knitorious RBG because I know it is going to be a PROJECT. It's also super hot here (90°F right now) and working on a sweater doesn't sound so appealing.
I've been really enjoying my crop tops at home in the heat (with no AC), so I'm thinking my next project might be The Pamela Bandeau…
Reading
I liked this
"What if the next big blue-collar job category is already here—and it's programming? What if we regarded code not as a high-stakes, sexy affair, but the equivalent of skilled work at a Chrysler plant?"